How incredible that we are in the amazon literary prize. This award is for all of us to have the possibility of having a showcase in Amazon and that your book has visibility within the page.
It is incredible to realize that amazon gives us the possibility to bloggers and travel bloggers have the possibility to enjoy that their books are in the showcase of amazon.
If you are in Latin America and Spain, you can see the possibility of enjoying this non fiction book about the travel guide of Barcelona and Catalonia.
If you want to know if you can see and even leave a review of Amazon you can do it here:
We are the pioneers that we have a travel guide in Latin America. It is incredible to realize that.
in english is in another date. just wait that in english.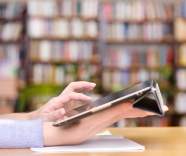 we are the first latinamerican travel bloggers who have a book.